60+ years' fencing experience in Dumfries & Galloway
There are many good reasons for choosing J.A. Halkett & Son for all your fencing needs. With over 60 years' experience, we've gained a solid reputation throughout Dumfries & Galloway and South Ayrshire for quality workmanship and reliability.
We are also competitively priced and are Local Authority and Forestry Commission approved contractors. Whether you need fencing and gates for agricultural or domestic purposes, J.A. Halkett & Son will ensure the job is completed to the highest standard using traditional fencing methods while causing you the minimum of disruption.
We also provide a wide range of paving and decking services. We're more than happy to provide you with our expert advice and a free no-obligation quote, no matter which service you require.
Our services include:

Agricultural fencing and gates

Industrial fencing and gates

Domestic garden fencing and gates

Paving and decking

Firewood

Hardwood logs

Seasoned logs.
We will cut any logs we supply to your requirements and deliver locally.
Call 01671 403538 or 07747 598272 today for a no-obligation, competitive quote or send an email.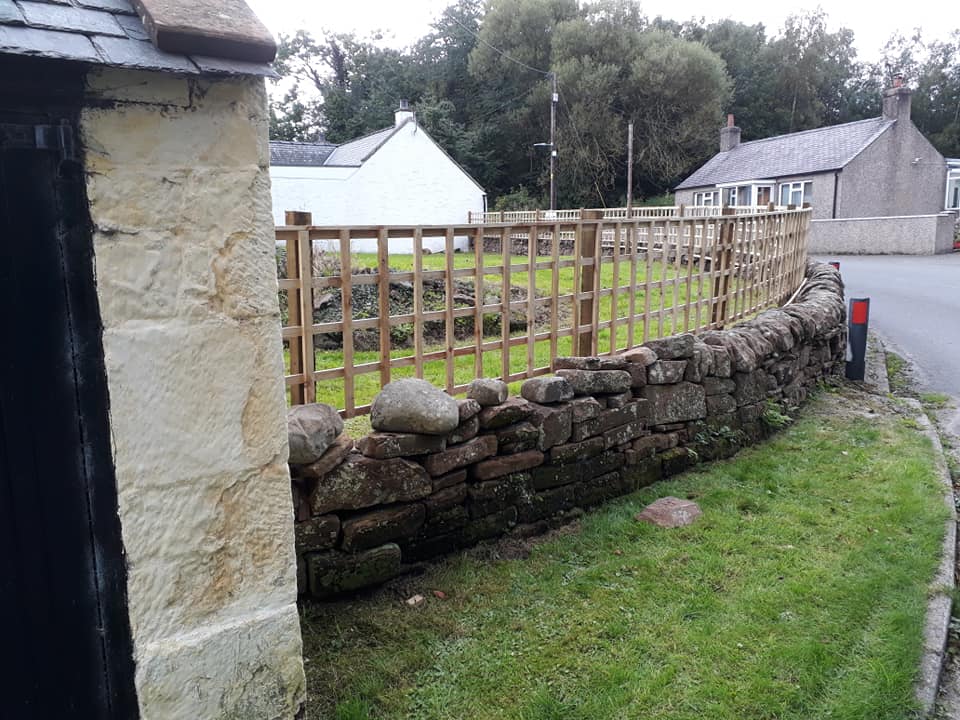 The owners of this Dumfries home wanted fencing that wouldn't detract from their drystane dyke, but couldn't even get contractors to come out to quote. JA Halkett & Son were delighted to be given this opportunity and the homeowners were equally delighted with their new fence!
Creation of paths and steps for steep garden slopes
Tags: paving Newton Stewart, fencing contractor Newton Stewart, decking Newton Stewart, agricultural fencing and gates, industrial fencing and gates, garden fencing, firewood, seasoned logs, hardwood logs, recycled plastic fencing