Examples of our work throughout south-west Scotland
At J.A. Halkett & Son, fencing specialists in Dumfries and Galloway, we pride ourselves on the high standard of our work. You can trust our team to offer you an efficient, high quality and competitively priced service every time. Examples of our commercial, agricultural and domestic fencing and other work follow.
Call 01671 403538 or 07747 598272 today for a no-obligation, competitive quote or
send an email
.
June/July 2022 - Fencing project at Stranraer's Coronation Day Centre
April 2022 - A large garden fencing project in Twynholm
March 2022 - A crafting shed
"I absolutely love my new craft cabin. Would not entrust this project to anyone else. 100% satisfaction. Thank you, Frazer. Will be nice and cosy with all the insulation you advised. Superb job. Thank you so much. I really appreciate it." Mrs JW
2018 - Proud to support Homestart Wigtownshire
BELOW: Mixed Hedge Planting near Newton Stewart
BELOW: The JA Halkett fencing team - happy to work through rain, wind and snow for our clients!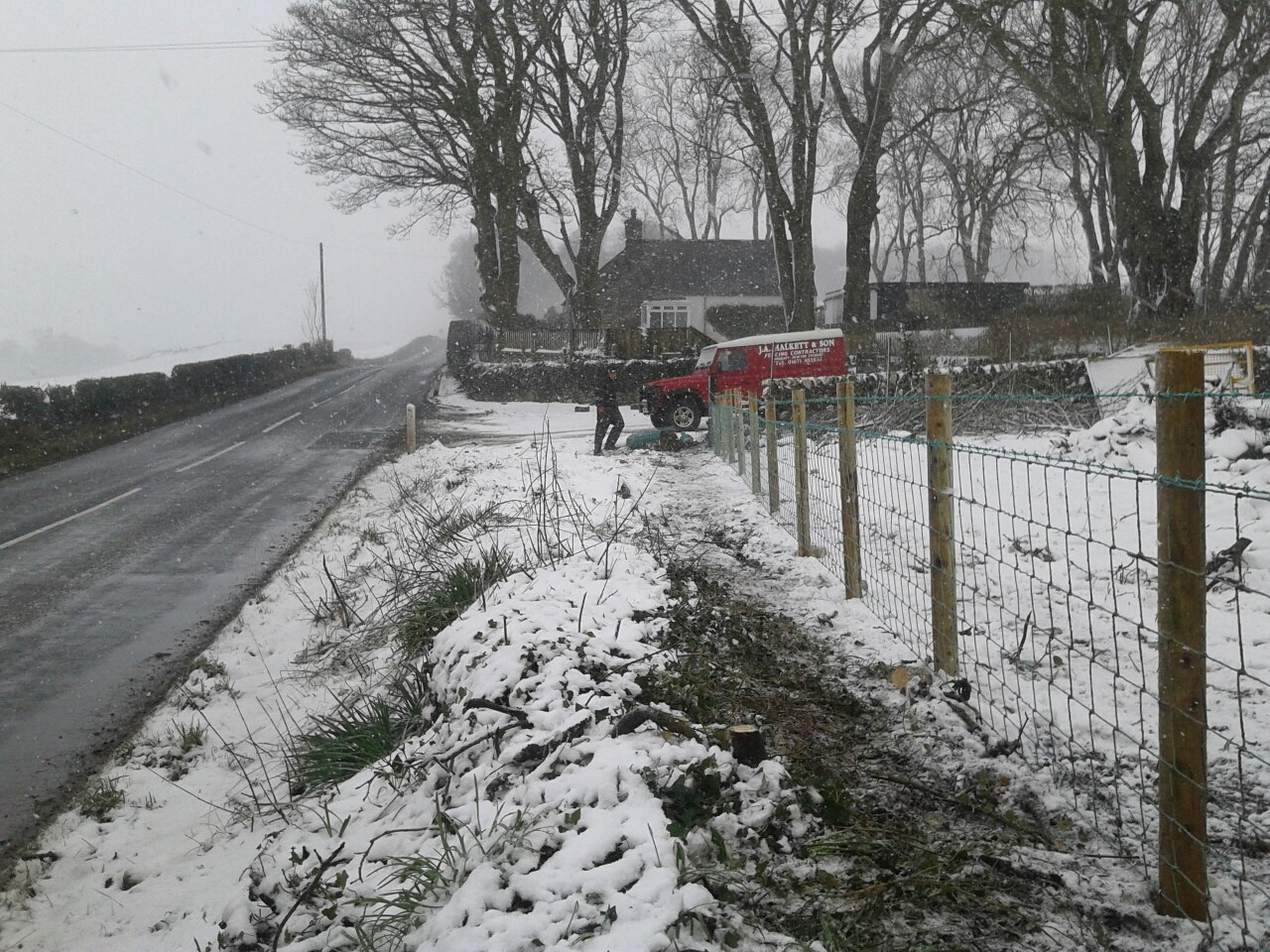 Tags: image gallery, Halkett fencing, drystane dykes by Frazer Halkett, J A Halkett & Son Minnigaff, fencing contractors, recycled plastic fencing